A few weeks ago I had the pleasure of heading up to Ruapehu to shoot images and video for Greenpeace New Zealand's #savethearctic launch action. The goal was to kick off an international social media campaign – Rooftops to Mountains. We travelled to the mountain with the objective of climbing to the summit with a modified snowboard and a banner. It was to be a symbolic act, to take the message to a mountain top and gain attention for the plight of the Arctic region in the face of climate change. We spent several days waiting for a weather window and shooting material to tell the story of the action.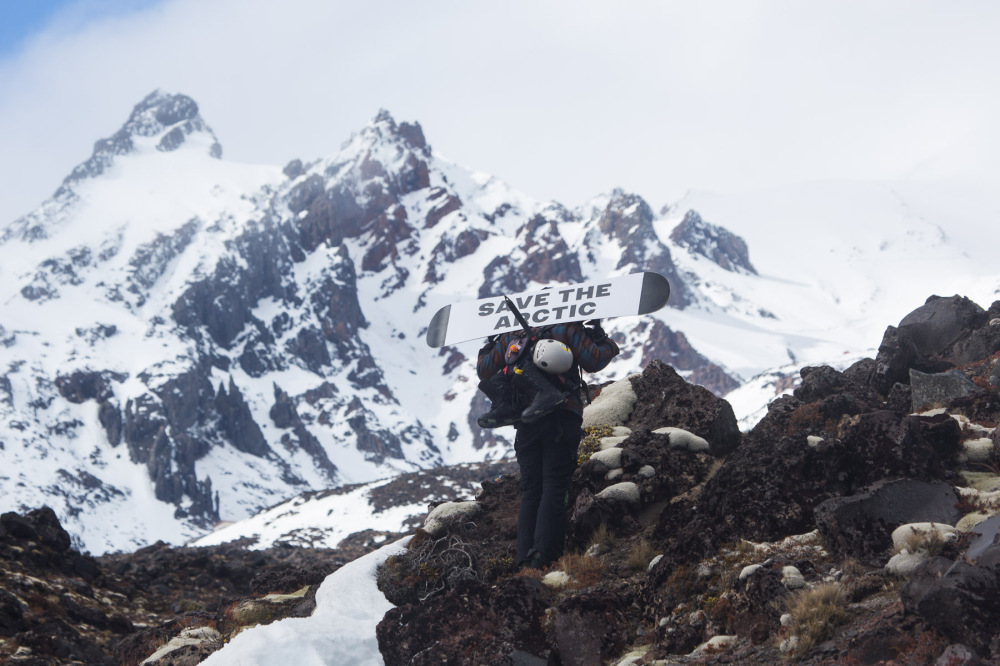 We flew a couple of drone shots for the video, and planned our strategy for the big climb. The weather was pretty challenging, but we did get a chance at the summit. Heading up the slopes toward the crater rim, snow conditions were great but visibility dropped to nearly nothing. We pushed on, approximating our line based on what we saw before the white-out. Arriving at a flat shoulder on the ridge, we stopped for lunch and to wait in the hope of a break in the cloud. As we were about to head back down, that break arrived and we had a clear view around us. Now that we could see, we realised we were sitting on the crater rim just below the summit we'd been aiming for. To one side the crater lake steamed and clouds swirled, and to the other the slopes dropped away to the ski-field below. We shot a lot of stills and some video.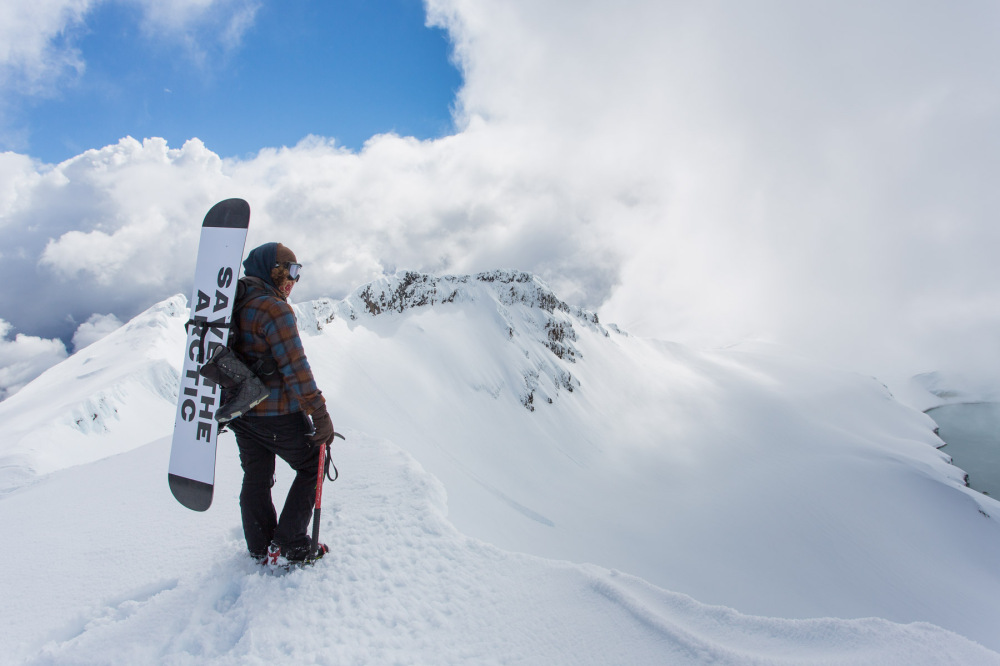 The only thing we still wanted was an action shot, but the sticker you see on Kurt's board was stripped off as soon as he started riding. So that night we cut the lettering out of the board, and filled it with clear P-tex, revealing the board's wooden core. It took hours and we were up into the wee hours tediously cutting, chiseling and filling. A local ski shop gave it a base-grind and wax in the morning and it was good to go.


We headed back up the hill to find a suitable feature for Kurt to throw down on. He spotted this cliff from the chairlift and I got in position. Kurt hucked it twice, to a pretty flat landing, and we got this shot.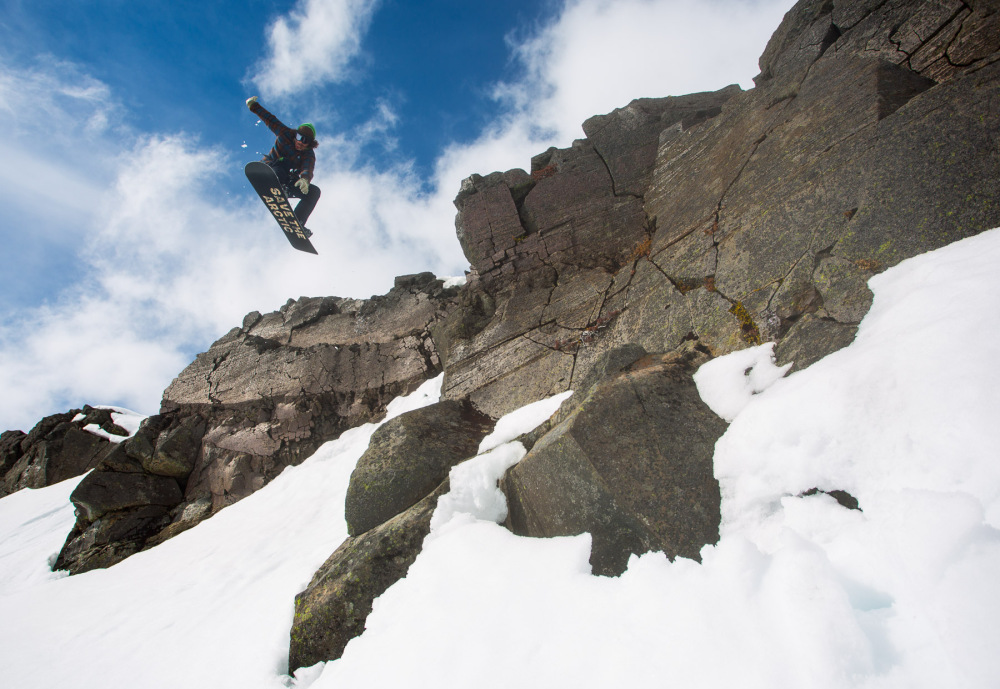 You can see the (fairly dramatic) video clip put together by GPNZ here: https://www.facebook.com/video.php?v=10152701649680775&set=vb.11870725774&type=2&theater
And the GP International campaign video here: https://www.youtube.com/watch?v=AJaO9zIyoJI&feature=youtu.be